Taffy.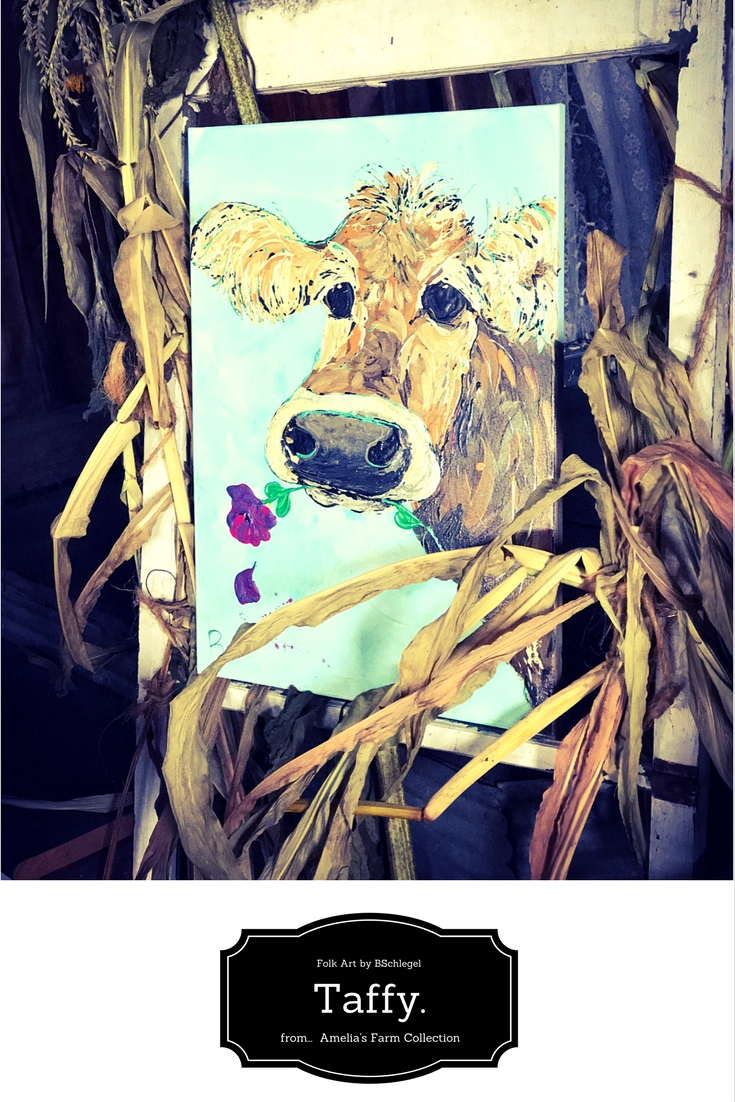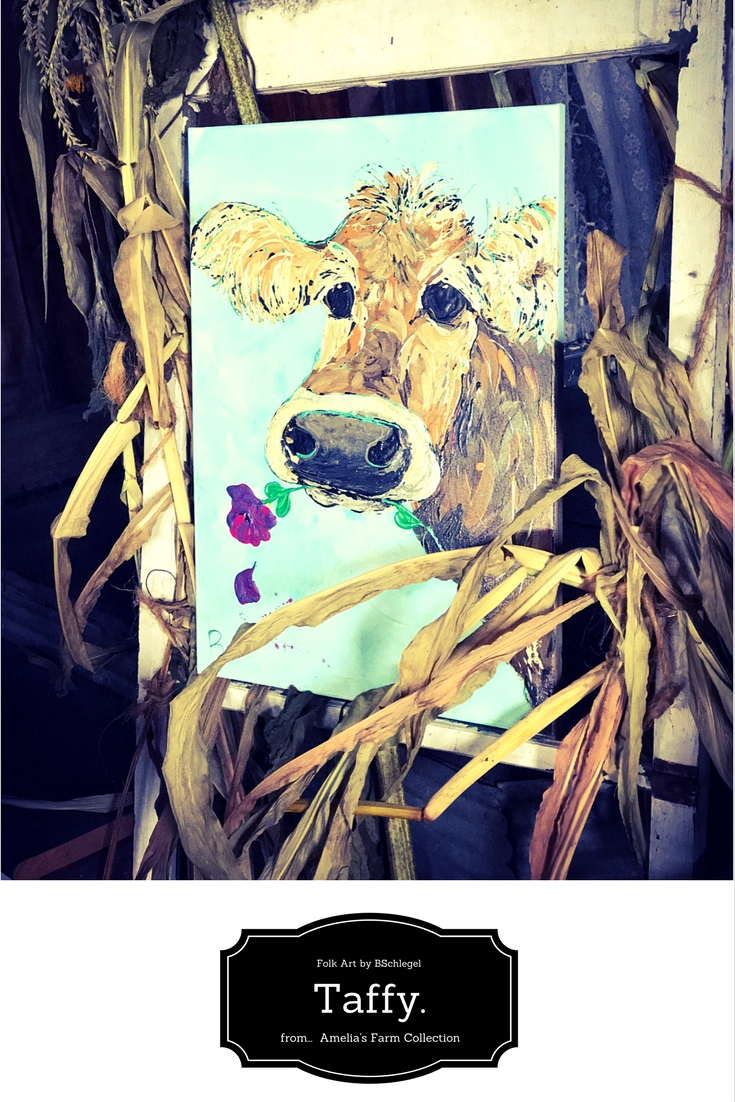 sold out
Taffy.
Taffy.
From "Amelia's Farm" Collection.
Multi-paint mediums on an 18"x24" canvas. Rich caramel-colored browns and tiffany blues.
Taffy is an adorable Brown Swiss milk cow. She's as happy as the day is long... grazing on green grass and wildflowers all day... Providing her farm family with fresh milk... taking care of orphan calves... and never once complaining!
All the good ideas I ever had came to me while I was milking a cow.
- Grant Wood
BSchlegel